Music Tuition
Play - Compose - Perform
Have you always wanted to play an instrument?
Begin today - There are no rules as to what is the right age to begin music lessons, and it doesn't matter what instrument you want to learn first, you just need to be given the opportunity. The most important thing is to simply be exposed to music as much as possible in a free and fun environment.
Individual and group music tuition and workshops are always creative and fun and are based on building confidence. It is an experience that enriches all areas of development and even rehabilitation.
My unique and highly creative methods inspire both children and adults to discover the music within and find the confidence to explore their instruments. This makes my lessons engaging and confidence-building.
Lessons are individualised for each student, catering to goals and ambitions. Lessons are fun and exciting and you will always leave knowing new and interesting musical techniques and information.
Experience and Qualifications
40+ years of musicianship, composition, and performance.
The Northern Rivers Conservatorium of Music and The Arts 96
New England TAFE - Screen and Media Dip 2009
Education Assistant Cert III - 2018
Southern Cross University - Bachelor - Contemporary Music Session 1 2019
ABN - 76766310225 ✔
Insurance - Aon ✔
WWC Check ✔
NDIS Worker/National Police Check ✔
Current First Aid/CPR ✔
Services and Fees
Teaching - Piano - Harp (Celtic/Folk and Lever) - Ukulele - Mandolin - Acoustic Guitar - Bass Guitar - Voice (Solo & Choir) - Recorder - Piano & Button Accordion - Cello - Percussion - Improvisation - Composition - Improvisation - Songwriting - Musical Theatre Craft - Musicianship/Theory - Performance Mentoring.
If you are struggling to find a music teacher for a particular instrument that I have not listed above, I am still more than happy to assist you in your musical journey. Especially to get you started, so please feel free to contact me.
One On One Lessons For Children and Adults
I travel to your home in Warwick, Killarney, Yangan, Tannymorel, Mount Colliery and surrounds.
Monday to Thursday lessons are between- 8am- 6.30 pm
30 min - $30
60 min - $50
Paid weekly or fortnightly cash or direct debit.
I offer discounts for more than one student in one household.
I also offer adult online zoom lessons if you are out of the area.
Children and adult groups
During school holidays, I conduct half-day group music workshops, where students come together to have fun with musical games, art, and creative ensemble composing.
Creative Workshops - $20 pp
Children's Choir 45-60mins- $10pp
Adult's Choir 15yrs + 60-120mins- $10pp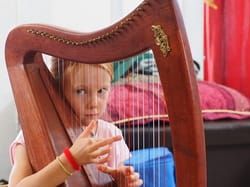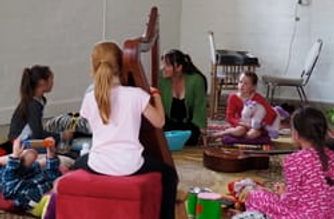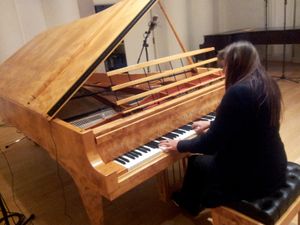 About Me
My experience as a musician, songwriter, composer and multi instrumentalist, covers at least 45 years. One of the youngest in a large family, rounds were always sung to entertain ourselves while washing up dishes. From my first musings on the family piano, accordions, recorders, guitars and percussion instruments I was surrounded with. To playing in ensembles, choirs and bands in high school and going on to learning traditional classical theory. I attended the Northern Rivers Conservatorium of Music and the Arts in my late 20's which was jazz based, majoring in keyboard and vocals. I went on to perform in both folk and pop bands on keyboard, bass guitar, accordion, vocals and other instruments. I participated in many choirs and accompanying symphony orchestras. I have been involved in some huge musical productions like Les Miserable, Orpheus In The Underworld, Sweeney Tod and many more. I played the female lead 'Marion' in The Music Man.
Touring the UK, Ireland and Scotland 2007, inspired me to spend more time there where I worked as a restaurant pianist 2010-12 in Edinburgh UK, in between performing around England, Scotland and Ireland solo. 
I started private music teaching in 2014 and completed a Cert III in Education Support and began group lessons in primary schools and workshops. I have worked with children and adults through NDIS to achieve their musical goals and ensure their participation in community. It is a great joy for me to encourage and help others of all ages find the music in themselves. Music is not a competitive sport. It is a fundamental part of us being human.
For more information, please get in touch with me via the Contact page of this website.