Lissa-Käthe
(Pronounced LissaKate)
I am infused with Celtic music; the Irish and Scottish of my father and the Germanic and Nordic of my mother. This compels me to compose my own songs and tunes from that heritage. I also love to improvise and share those moments with my audience.
In my ongoing quest to find inspiration for Celtic creations I have explored the forests and abbeys of Germany as well as the Hebrides and the wild Shetland Isles. I have more travelling to do.​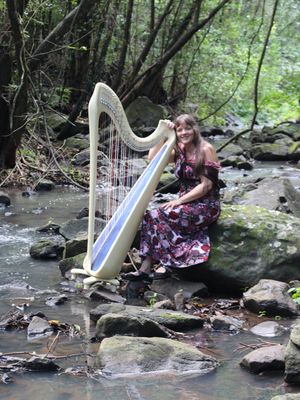 My experience as a musician, songwriter, composer, and multi-instrumentalist covers at least 45 years, from my first musings on the family piano as a toddler, to playing in ensembles and bands in high school, and learning traditional classical theory. I attended the Northern Rivers Conservatorium of Music and the Arts in my late 20 which was jazz-based, majoring in keyboard and vocals. I went on to perform in both folk and pop bands on keyboard, bass guitar, accordion, vocals, and more. I participated in many choirs, both local and accompanying symphony orchestras. A highlight was a solo vocalist for 'A Night On Broadway' with Peter Cousins. I have been involved in some huge musical productions like Les Miserable, Orpheus In The Underworld, Sweeney Todd, and more. I played the female lead 'Marion' in The Music Man with ADMS.
In 2006 I debuted my compositions in a concert, complete with quartet, percussionist, and 4 backing vocalists to a thrilled audience. This launched continuous songwriting, collaborations, performances, and travel.
A two month tour of the UK in 2007 with Kez Watson and photographer Heather Grigg was an exceptional experience. A performance at Lunga Estate near Oban on the beautiful west coast of Scotland led to an invitation to a workshop with the famous Scottish fiddler Ally Bain and a delightful performance with Beck Sian at Haworth in West Yorkshire, England.
Touring the UK, Ireland, and Scotland in 2007, inspired me to spend more time there where I worked as a restaurant pianist from 2010 to 2012 in Edinburgh. My favourite place being the Leith Folk Club. I enjoyed performing around Scotland and Ireland solo. 
I began private music teaching in 2014 and completed a Cert III in Education Support and began group lessons in primary schools. it is a great joy for me to encourage and help others of all ages find the music in themselves. Music is not a competitive sport. It is a fundamental part of us being human.
Performing at many festivals such as Woodford Qld, The Australian Celtic Festival NSW, and more recently at CelticFest Warwick 23 Qld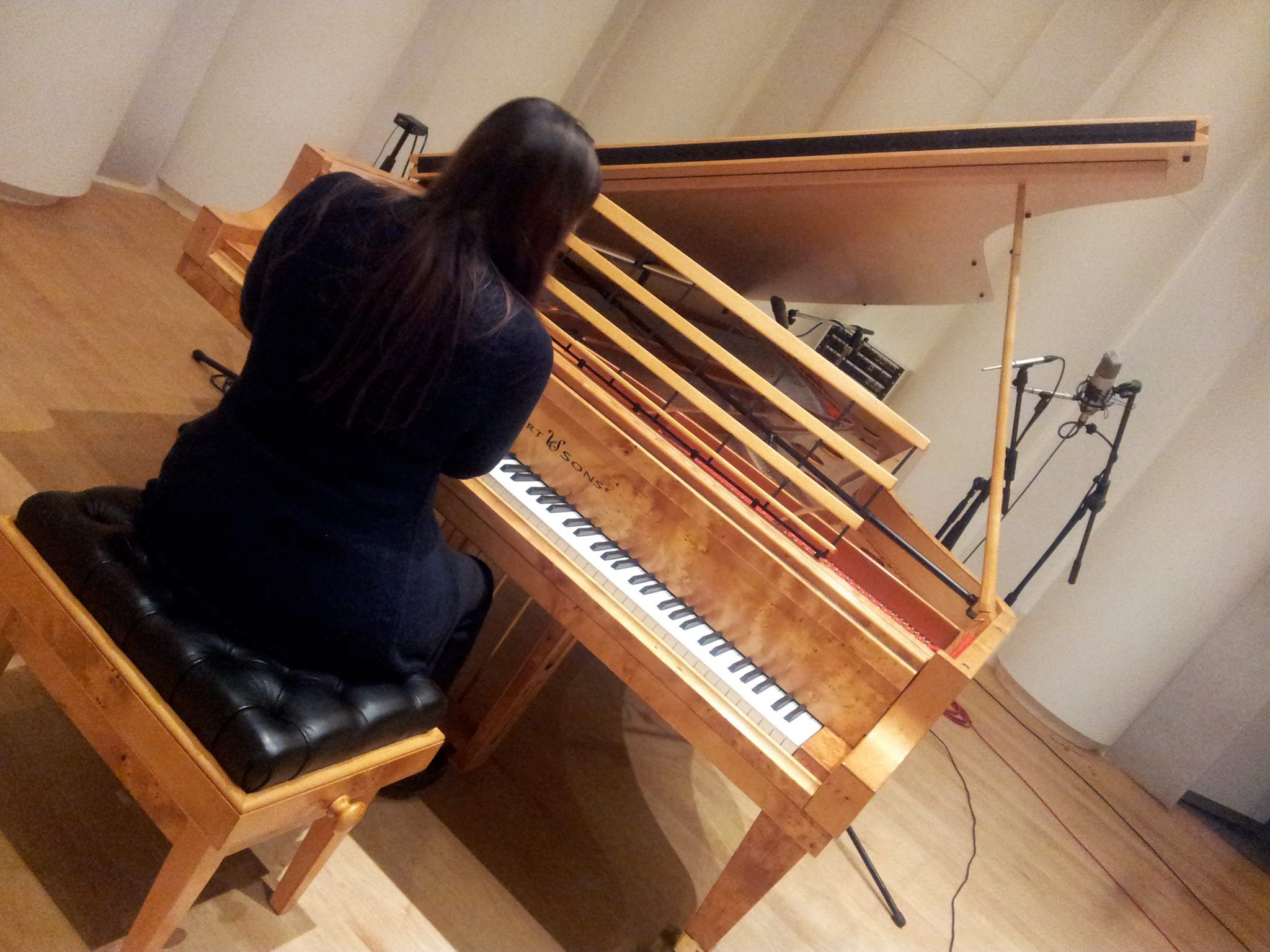 I am the presenter of the Ancestral Hearts program on One World Music Radio. Click here to listen to the podcast at any time.
The trials and tribulations of my life have kept me on a journey, a journey to find a way to share the language I know best, and that is music.