Lissa-Käthe
(Pronounced LissaKate) 
I am infused with Celtic music; the Irish and Scottish of my father and the Germanic and Nordic of my mother. This compels me to compose my own songs and tunes from that heritage. I also love to improvise and share those moments with my audiences.
In my ongoing quest to find inspiration for Celtic creations I have explored the forests and abbeys of Germany as well as the Hebrides and the wild Shetland Isles. I have more travelling to do.​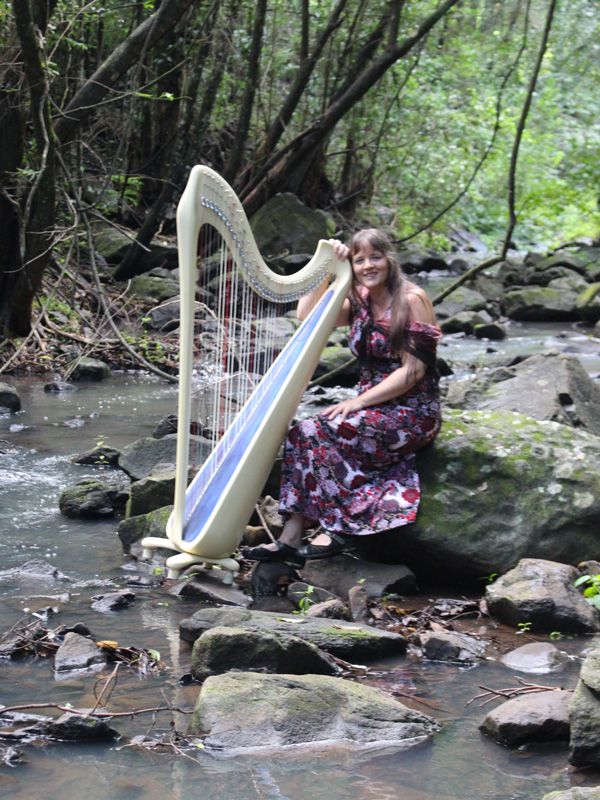 Many compositions I play and perform now, have been with me from a very early age. I was composing a lot of music between the ages of nine and twelve. This was on the beloved family piano and the many other instruments we had, such as guitars, glockenspiel, recorders and an old pump organ.
I attended The Northern Rivers Conservatorium Of Music & The Arts in 1996. I am currently completing a Bachelor of Contemporary Music at Southern Cross University.
In addition to many live performances as a pianist, fretless bass player, keyboardist, accordion player, and vocalist, I was also part of a 6 piece group called Elemental which won the 1994 NSW battle of the bands. I went on to play bass for Copernica and then vocals, accordion, and fretless bass in the Celtic band Blackthorn with noted fiddle and viola player, Kez Watson, in the early 2000s.
In 2006 I finally debuted my compositions, in a concert, complete with quartet, percussionist and 4 backing vocalists to a thrilled audience. This launched continuous song writing, collaborations, performances and travel.
A two month tour of the UK in 2007 with Kez Watson and photographer Heather Grigg was an exceptional experience. A performance at Lunga Estate near Oban on the beautiful west coast of Scotland led to an invitation to a workshop with the famous Scottish fiddler Ally Bain and a delightful performance with Beck Sian at Haworth in West Yorkshire, England.
I am the presenter of the Ancestral Hearts program on One World Music Radio. Click here to listen to the podcast at any time.
The trials and tribulations of my life have kept me on a journey, a journey to find a way to share the language I know best, and that is music.